10 Week Home Workout Program and Meal Prep Plan BUNDLE
$57.98
Our 2 newest products bundled together for 1 great price!
Most diet and exercise plans fail because they require a completely radical change. Most of us end up hating the time we're "dieting" and "can't wait until it's done". The reason why most of these efforts fail is because it's not SUSTAINABLE and there's no real long-term change. This plan is different.
With the "Total Body Transformation" 10 Week Home Workout Program, I will coach you through making small, healthy, and consistent choices in your eating and exercising that collectively add up to some pretty amazing results!
In fact, this guide is the backbone for a lot of the recommendations I make with private clients as well as groups I work with. We run these groups for 8 weeks; average weight loss is usually right around 8-10 lbs! It's astounding what you can do simply by following the guidelines set forth in this ebook!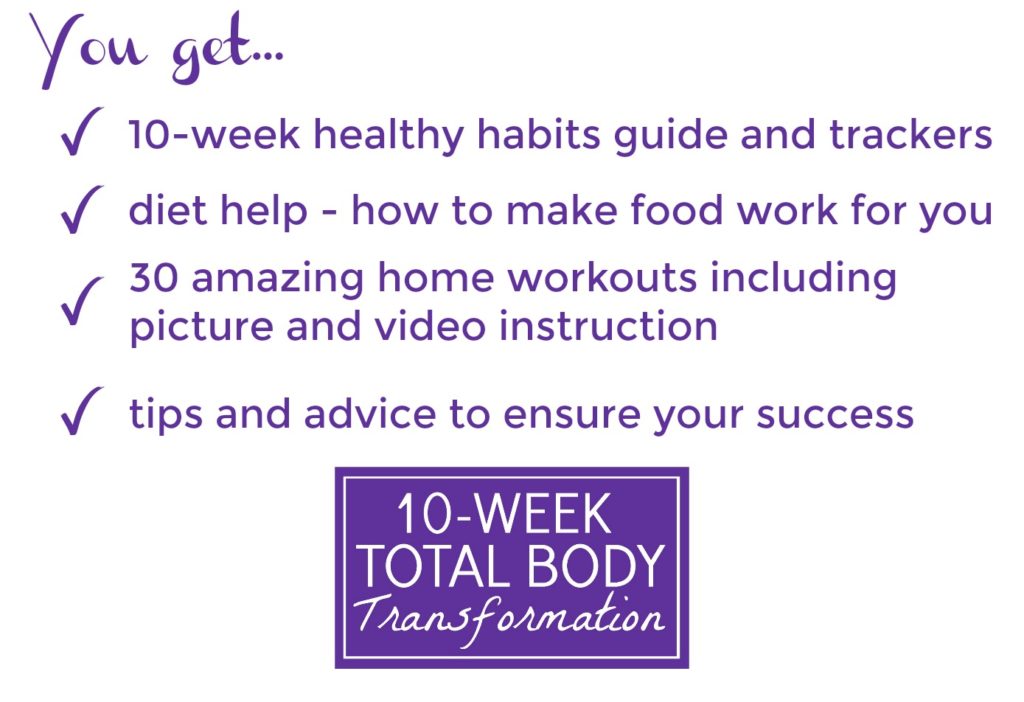 When it comes to eating healthy, one of the keys to success is planning and prepping your meals ahead of time. We have taken 24 of our favorite recipes to prep for healthy food on-the-go and put them together in our Meal Prep eBook, which is the perfect companion to our 10 week program!
This Meal Prep eBook includes:
-6 Healthy Breakfast recipes
-6 Healthy Lunch recipes
-6 Healthy Snack recipes
-6 Healthy Dinner recipes
-Favorite family-friendly recipes from SixSistersStuff.com (plus new recipes not on the website!)
-Color pictures of every recipe
**THIS PRODUCT is an electronic product, meaning that it will be delivered to you via email. You can then download it onto your phone, tablet, or desktop. Some people have also chosen to print the books off and place them in a binder so that they have a physical copy.